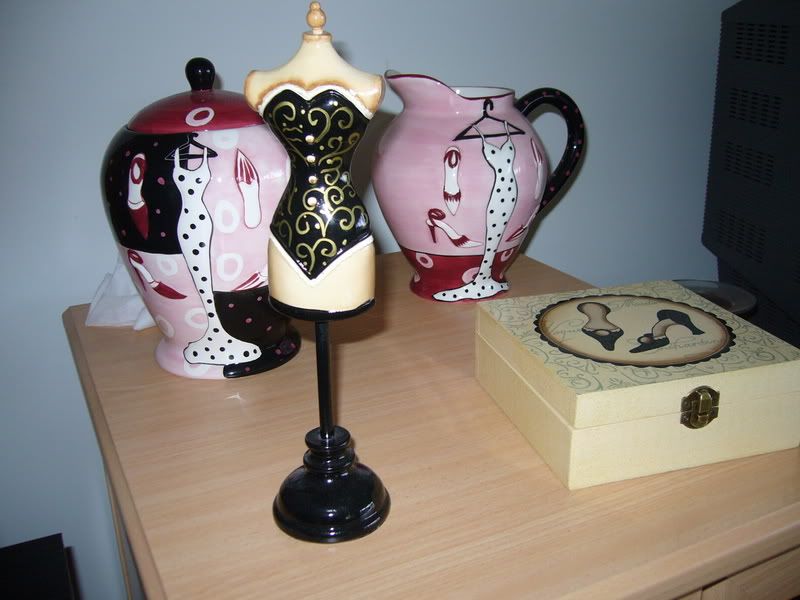 I might be on a new thematic kick. Shame the oriental one passed through so quickly, although I suspect it will rear its dragon head again soon. Recently I was diverted to an online fabric store whilst browsing through some Aussie knitting blogs. And I found some fabric that I *had* to have - you know the feeling? Anyway, the above photo gives a hint to this theme. In fact, I originally only took this photo to show the bust in the front as a recent acquisition. It was only on closer inspection when I loaded this photo that I realised all four objects here are thematically linked. Okay, fine, represent the beginning of this new obsession.
Yesterday's mail brought this lovely packet of fat quarters, all beautifully tied in a ribbon. I must say how much I love buying materials from one woman operations. Everything is so personal. It always comes with something slightly extra (here it's a packet of needles and her card, which is good cause I forgot to bookmark it) and I love having contact with the person who actually made it or packaged it up. It makes handicraft so much more personal and warm and fuzzy.
The newly aquired stash.
And here are some close ups.