Here is a photo of yeserday's mail.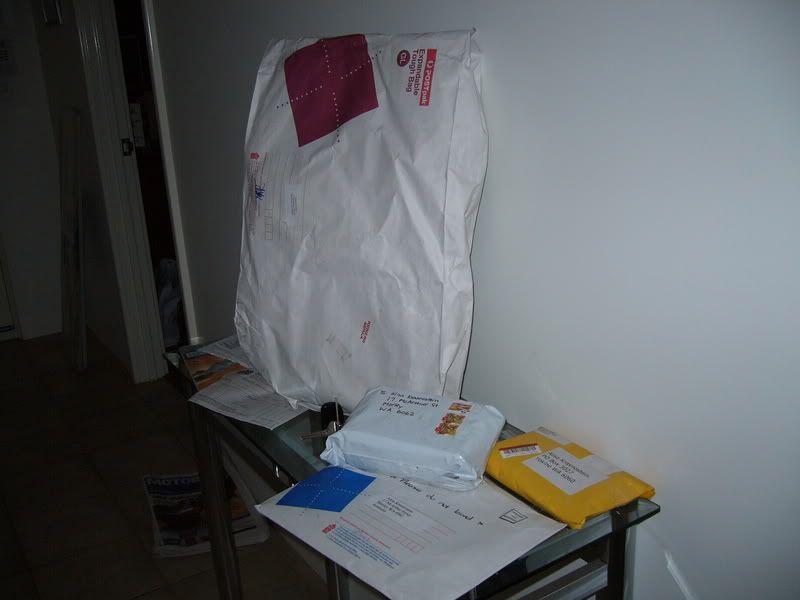 I got very excited as I neared the front door only to discover that the very biggest package was for the bf. Not to worry, lots of littler parcels is better anyway.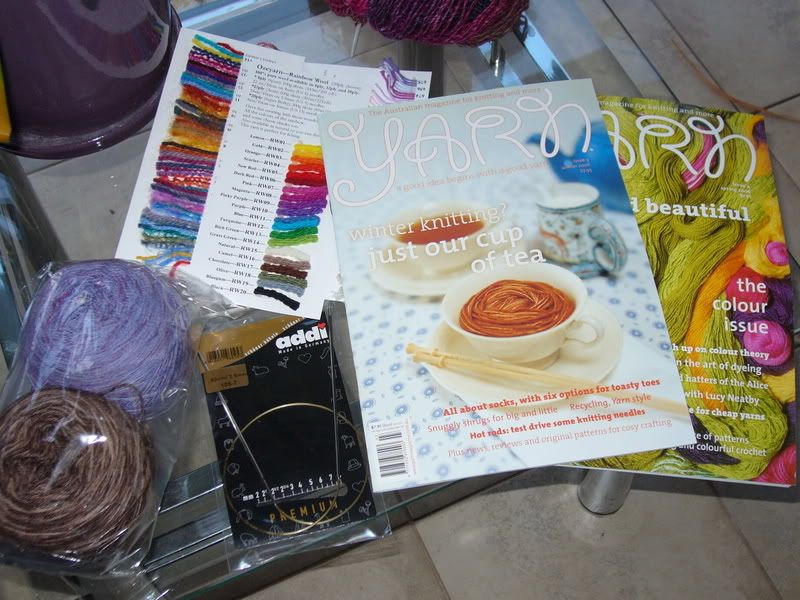 My first package from
The Knittery
came. That's the yarn on the left - sock yarn in Chocolate and lace weight in ... I forget!! but it's a fine purple rather than the blue that the photo has come out. And then on the right I got me some of the issues of Yarn magazine. Thanks to No No Kitty for that heads up! The other half I ordered of the magazine website and are yet to come but these came from Ozeyarn and what I loved was the inclusion of yarn colour samples! *That's* good business!
On Friday I got my skeins from
Emily's
Sophie's Toes Sock yarn - Fall Mums and Pony.
The Fall Mums colourway (in purples) I think is exactly like the colourway Chocolate Covered Cherries that I bought from
Sunshine Knitting
.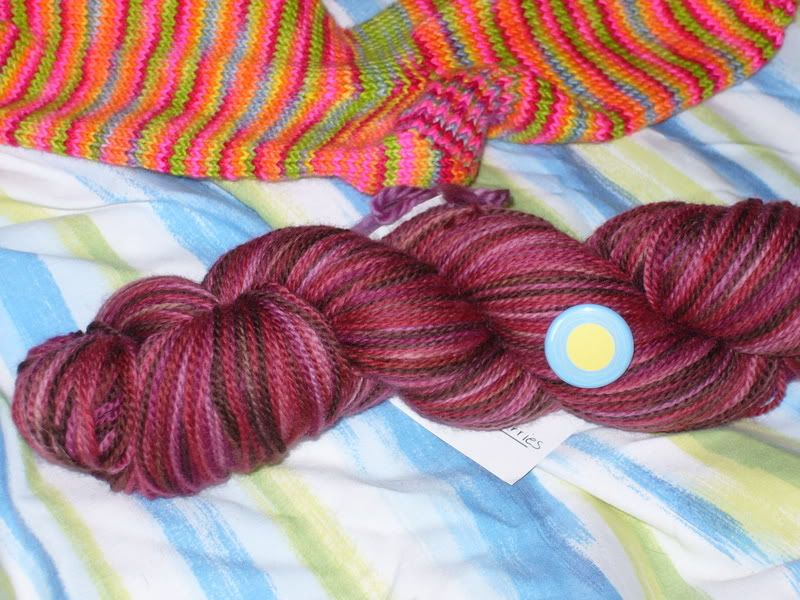 It might be hard to compare due to the lighting in this photo. I haven't actually yet put the two together cause .. well, I don't *actually* want to know!
And that leads me to: sock pair number 15!
Sherbet by Socks that Rock. Plain stockingette, 60 stitches, I think. For my Nana's 91st birthday next month.