My sister's socks done! They are wrapped now and all piled up with her other birthday presents.
Another gift bites the dust! I did say they'd be a quick knit!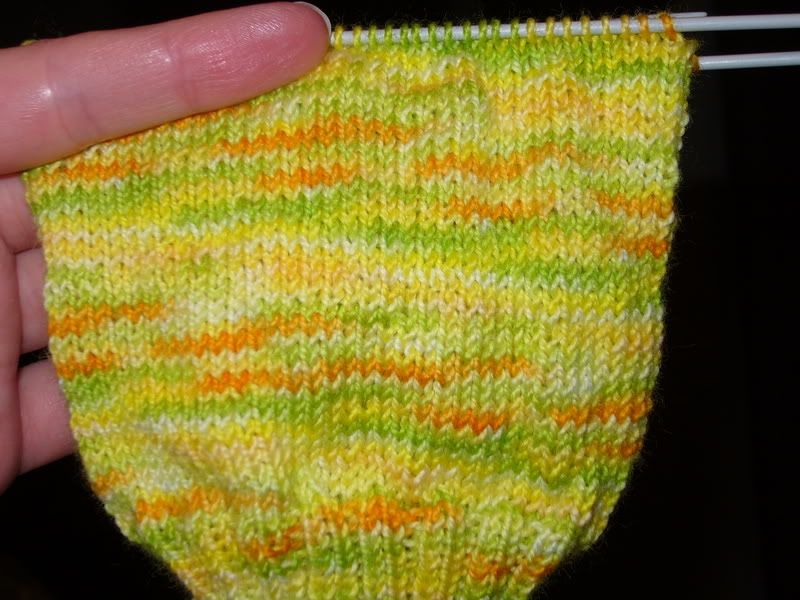 Here's my Daffodils socks. I'm still only knitting a row for each item I tick off my final countdown to do list before I go off on my month trip overseas. I'm not sure if this is a lot or a little - we were out Monday and Tuesday nights this week.
I cast on the next pair of socks to be knit tonight. Pictures of that tomorrow - my uncle's socks in Ink by Claudia Handpainted Yarns.