I think commission work *sounds* good in theory but I'm not a huge fan of it in practice. So I'm making this Christening Jacket for my hairdresser's baby. Last appointment she was all "whenever" and then the appointment last weekend she said, "yeah its next weekend" (aka this Sunday). So ... I tried my very best but it was not to be.
Firstly, I didn't read the pattern properly - and I tried to make a 4 x 50g ball jacket with 2. It, um, didn't work. So I made the back and thought maybe I should source more yarn. Noone anywhere online in Australia was stocking it. So I decided to try and order it from my LYS but online. I have no fricking idea if they ordered the yarn because they never got back to me and they never took payment details. But none of that really is important, is it? I mean ... this is how far along the front left side is: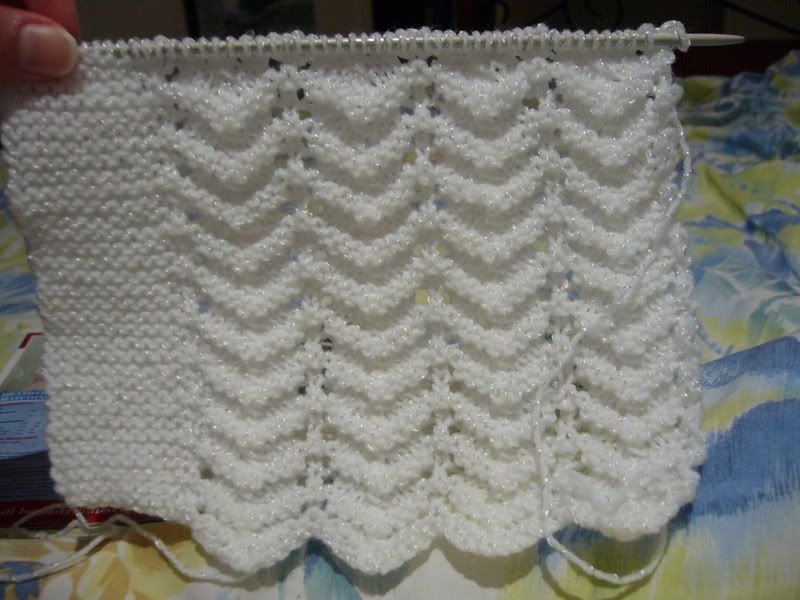 SO tomorrow I have to call her and tell her the sorry news. She told me she wanted it anyway, even if not for the christening. And in truth, its supposed to be 31 here this weekend so she may not have wanted a jacket anyway. Trouble is, if I don't get it done before I go, I get back very late Nov and surely she will not want such a thing then.