I lost my knitting mojo about at Swancon and it's taken me a while to get it back. Worse, I've knitted 6 pairs of socks this year and I'm not sure I photographed all of them.
I'll try and so better. Here's a pair I made for my Mum - she bought 2 skeins last time I did a Socks that Rock order. This is one of those pairs, I think I owe her a second. Just a basic plain pair and I fiddled with width this time for comfort.
Not sure if I showed my Lisa Souza haul from a while back but I love it so I will show again.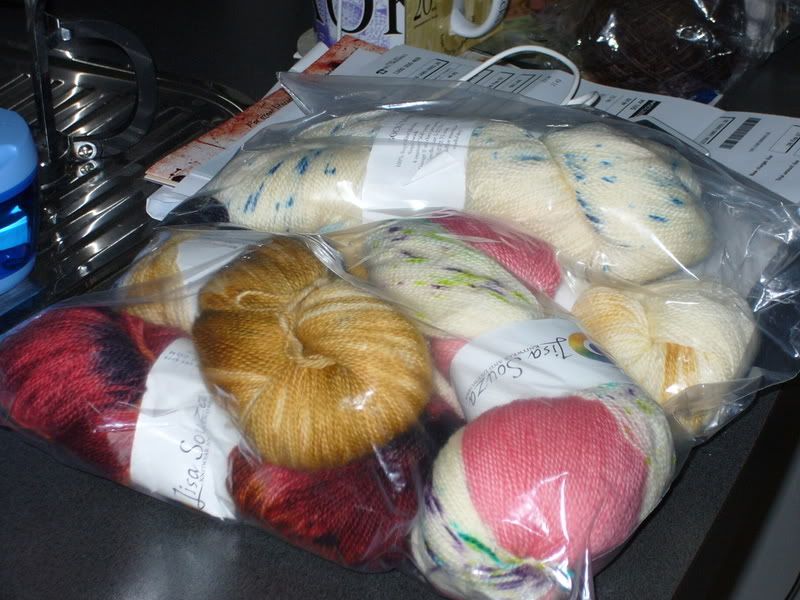 Pair of socks I made from the Violet Pink Ribbon in the stash above for the bf's mother's bday. Again, a plain pair. I ended up only using half the skein.